Snowtime.
2nd February 2021
Covid -19
The Scottish Avalanche Information Service issues information to support permitted activity under current Scottish Government guidance.
This blog is intended to provide hazard and mountain condition information to help plan safer mountain trips.
Todays forecasted snow arrived around lunchtime. Current weather forecasts expect this to continue throughout Wednesday into Thursday and accompanied by gale force Easterly winds conditions on the hill are expected to very poor on the hill.
Thanks to Braemar Mountain Rescue member Jeff for the picture below, taken yesterday 1st Feb. This Category 1 avalanche occurred just above the A93. We are aware this slide path has generated avalanches big enough to cross the main road twice in past years but there wasn't quite enough snow this time. It's highly likely it was triggered by deer. They often shelter on this face during strong Easterlies. Uncertain of which day it actually occurred but there was a lot of drifting on the 31st of Jan.
 Interestingly there was an eagle sat on a rock just above the debris today, not the first time I've seen eagles around debris. Perhaps they recognise them as a potential food source, the first one we visited here had several dead grouse in it.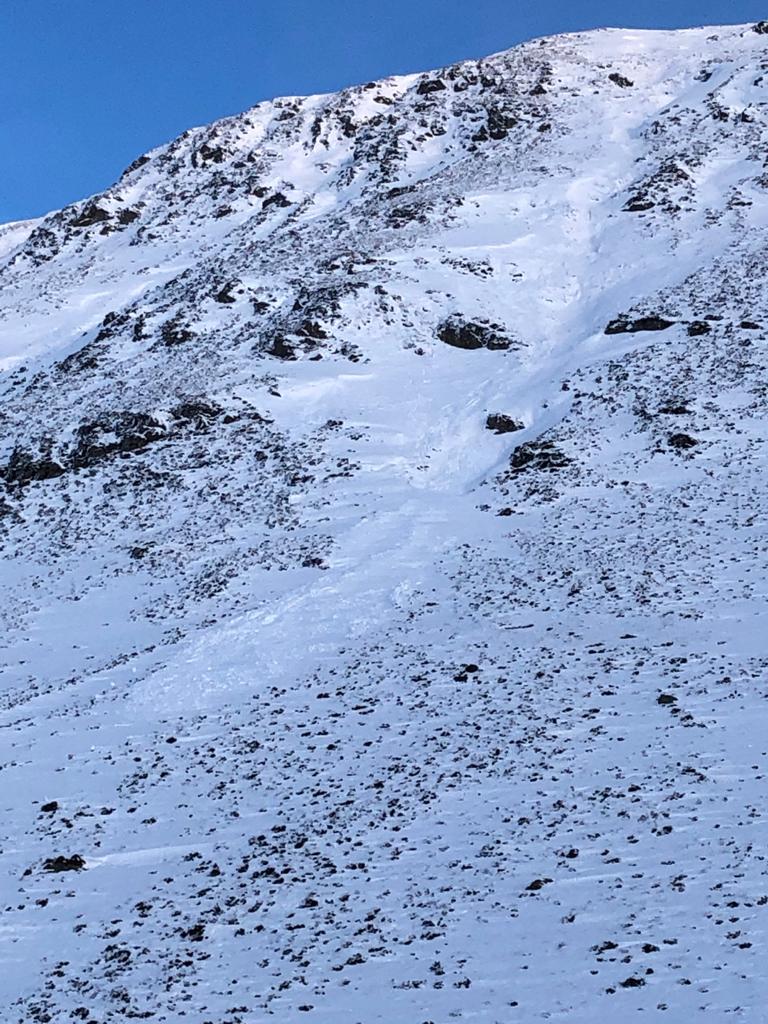 Comments on this post
Got something to say? Leave a comment