Breakable Crust…
13th December 2020
Covid-19
The Scottish Avalanche Information Service would recommend that those wishing to enjoy the winter mountains refer to Mountaineering Scotland and Scottish Government advice regarding Covid-19 and outdoor activities.
Slightly cooler temperatures at summit level today. The surface layers of the snow were firming up forming breakable crust that smacked you on the shin as you broke through. The wind speed at Munro level was strong making progress hard work at times. Not a particularly inspiring day with the cloud base around 900 metres. Dry in the morning with precipitation arriving in the afternoon.
It's a rather wet forecast overnight so there will be further snow loss at lower elevations but the freezing level will gradually work its way down to just under 1200 metres by late tomorrow afternoon.
Not a particularly great day for photography – so just a couple of monochrome shots with high viz Collie Dubh to brighten them up a little.
Deeper accumulations in wind sheltered locations on West to North aspects above 900 metres.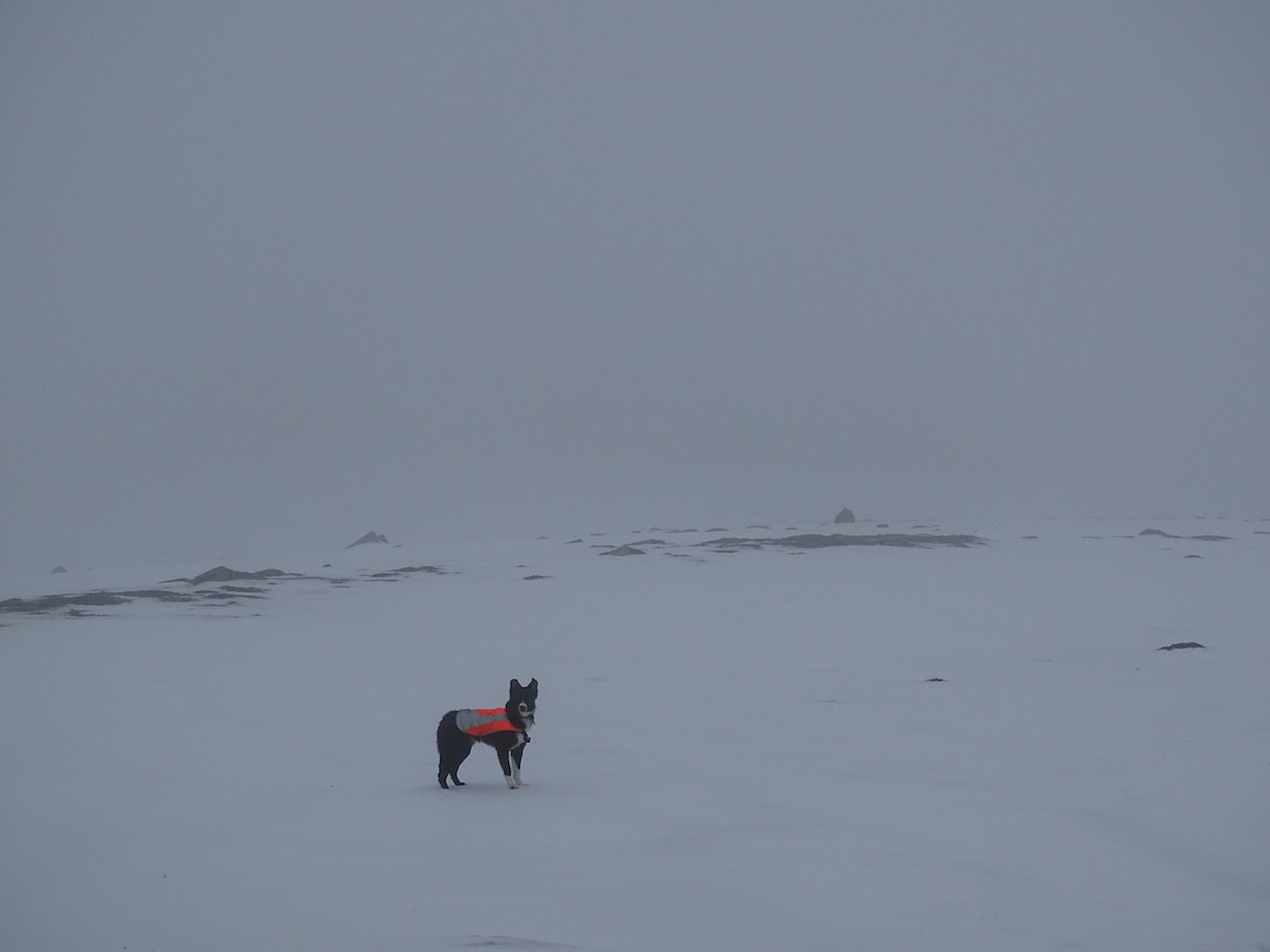 Typical conditions at 900 metres. Extensive areas of snow broken by some vegetation and rocks. Flat light in the clouds.
Comments on this post
Got something to say? Leave a comment