It's Snow Fun!
13th February 2020
Well the snow arrived just in time for the school half term holidays and there were lots of people taking advantage of the conditions up at the Glenshee Ski Centre today. Relatively pleasant weather conditions but the cloud base did lower to around 800 metres so I was wandering around with no visibility today. There is a real mixture of some icy scoured slopes and plateau areas then deep drifts with trail breaking required. I still had 30cm of foot penetration at today's profile site which gives me an indication of how much snow is available for redistribution when the winds increase in strength again tomorrow. It was a multi-layered cold, dry snowpack with clean shears achievable so further consolidation is required. A bit more snow forecast from around mid-morning until early afternoon tomorrow – heaviest around midday – with strong Southerly, then South-Westerly winds. I'm expecting some re-distribution of  existing deposits as well as drifting of the new snow.
In the cloud for most of the day so not particularly great shots…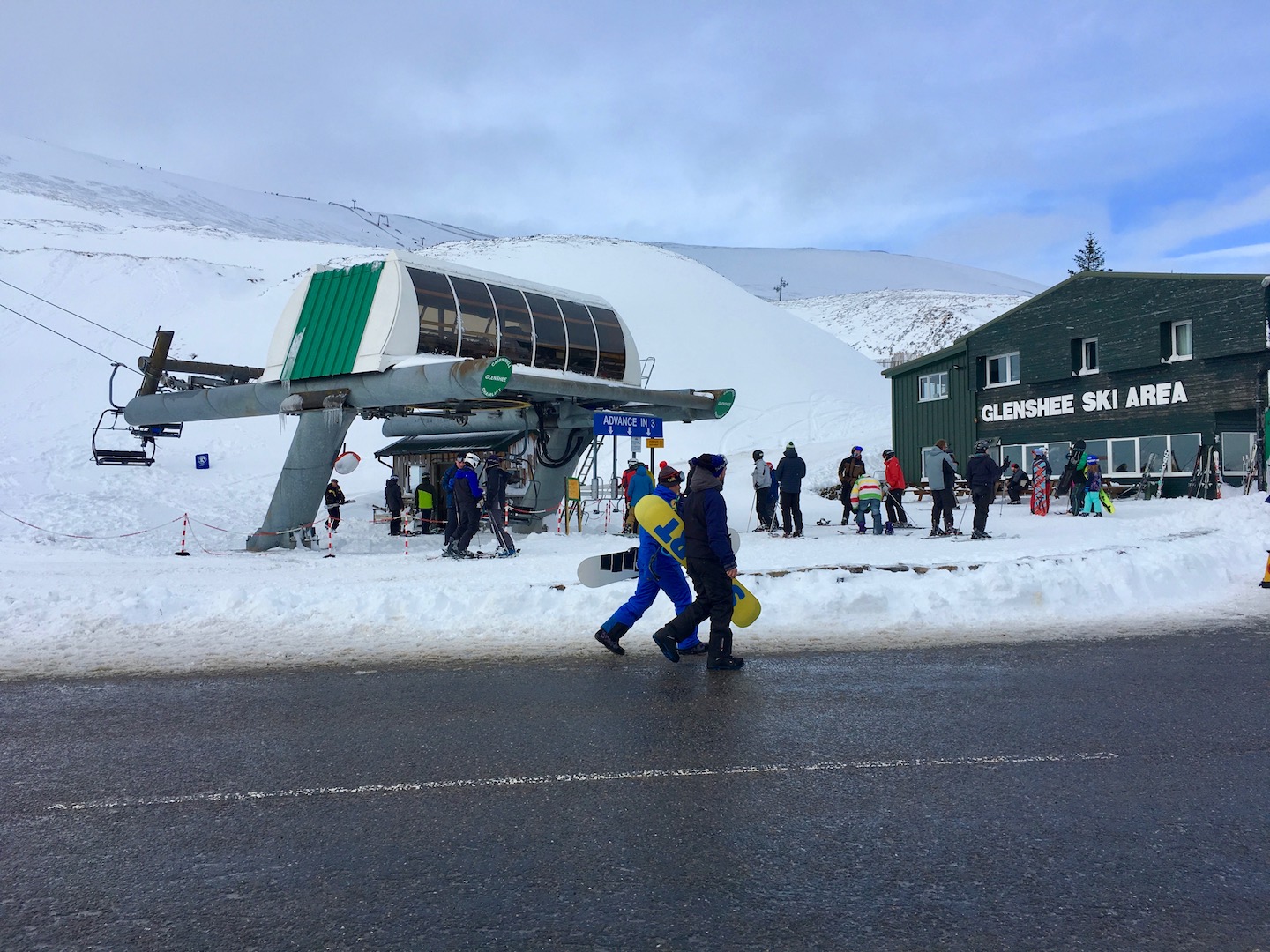 Comments on this post
Malcolm MacIntyre
13th February 2020 7:45 pm

Excellent pic from Kenny!
Got something to say? Leave a comment