A Wintry start.
15th December 2017
Great to start the season with some snow! Generally there is a light covering of snow with deeper drifts in sheltered locations. There had been light overnight snow with some drifting. Andrew and Kate from Glenshee Ski Patrol noting two small sluffs on Carn Aosda early morning.
Main roads were mostly clear of snow.
It was a cold and windy start to the day, visibility was poor above 900 metres. The ground was scoured where exposed to the winds, deep drifts in sheltered locations.
In some places deep deposits had developed.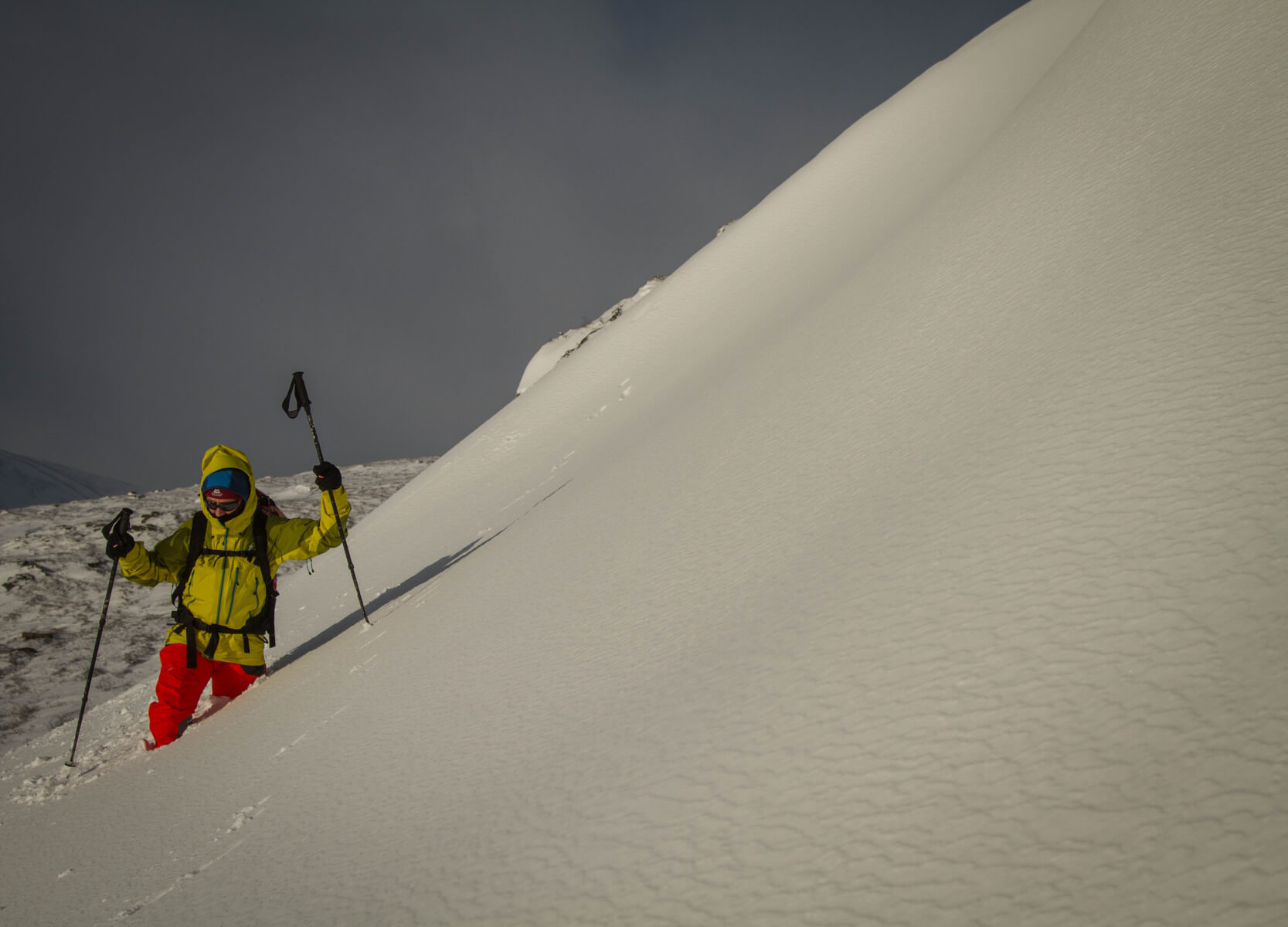 Dog Ice glad to get back on the job, it was a long summer!
Comments on this post
Alan
15th December 2017 8:13 pm

Great to have this
Thank you
Will be following closely as I have a trip planned for w/c 3rd Feb based around Derry Glen etc and hoping for cold still sunshine !

scairngormsadmin
16th December 2017 3:35 pm

Thanks Alan, hope you have a snowy one!
Got something to say? Leave a comment