Clear today.
10th April 2014
It was pretty clear today. I was surprised to meet a snowy Owl on top of Glas Maol today, assume he was hunting hare's.
Looking to Glas Maol. Y Gully had a descent on ski's today. It follows the Right side of the largest buttress in this picture.
Most of the corrie edges are in a poor state. Glide cracks have been growing, particularly in the last week.
Braemar Mountain Rescue Team and Police Scotland (Grampian) MRT were having a training session in Corrie Kander today. Ropework/cornice issues was today's topic. You can see the 'casualty' under the cornice.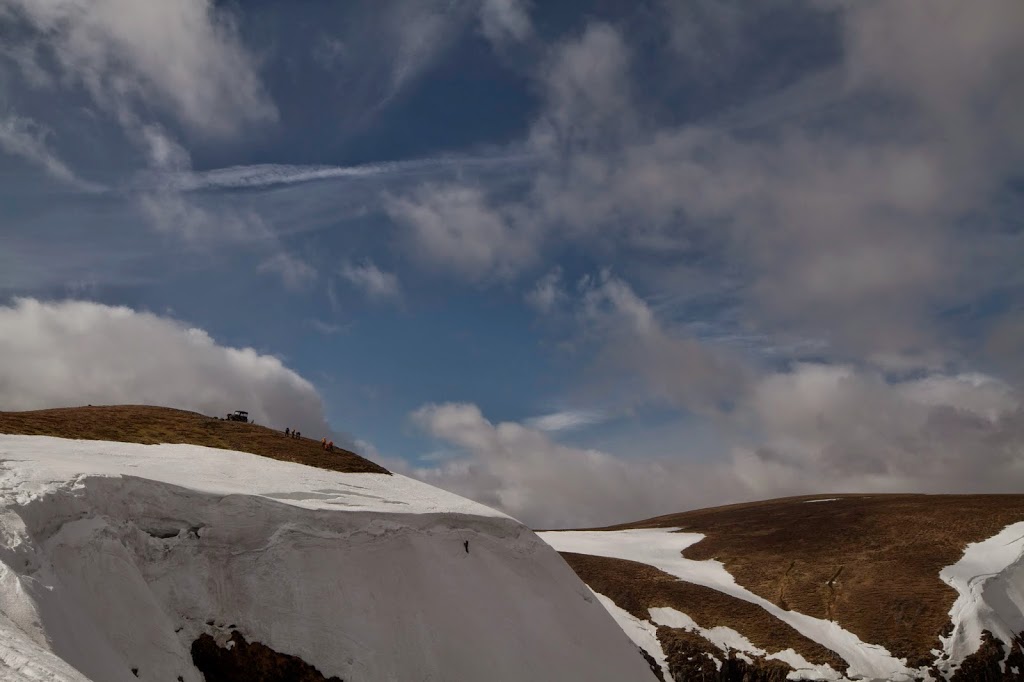 Comments on this post
Got something to say? Leave a comment