Lochnagar 16th March
16th March 2014
It was a bright and windy day but with cloud hanging around the tops.
I wouldn't want to walk across the Loch now.
The last round of cornice collapse/avalanches brought down a lot of debris in them. They ran the length of the corrie. The climbing conditions are disappointing in the Corrie at the moment. Black Buttresses, little or no ice with cornices/rock falling. Gullies have snow in them, mostly soft and useless but still, many have cornices above them.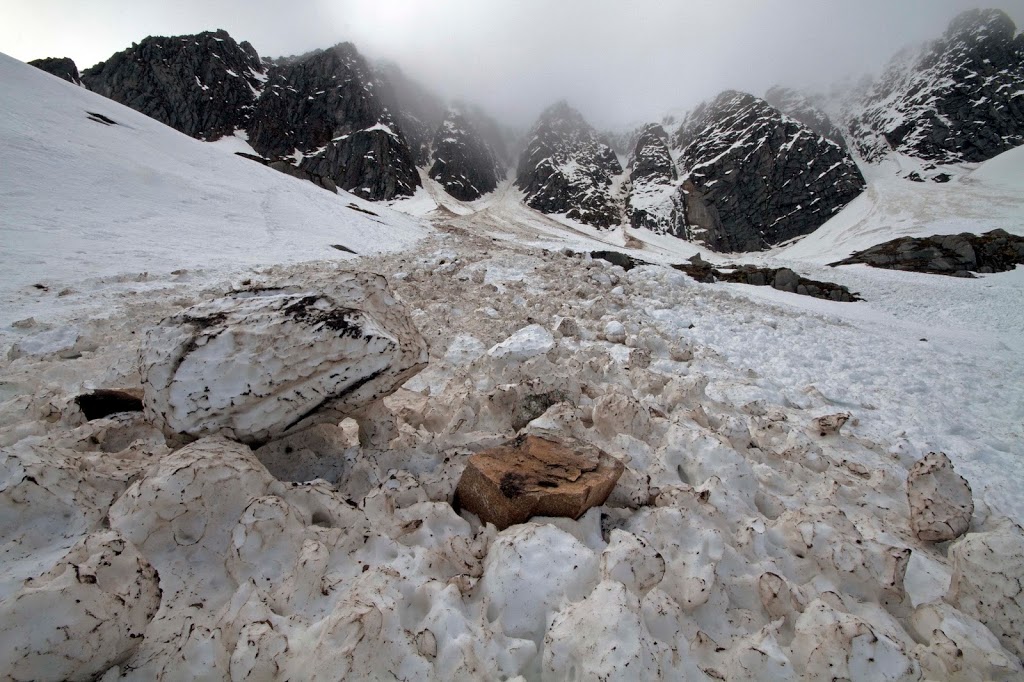 The Braemar Mountain Rescue Team were in today. They found their box and had commenced on the big dig.
Comments on this post
Got something to say? Leave a comment