Lochnagar 4/1/14
4th January 2014
Had a wander up to the corrie today. Not much wind-at last!
Looking white with a frozen Loch.
Kenny, from the Aberdeen Mountain Rescue Team, digging out the rescue box. It was well iced up.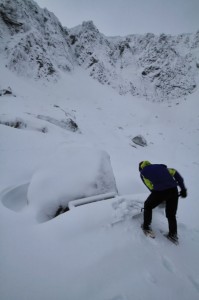 Looking white, perhaps a wee thaw freeze cycle would help the climbing though.
Walkers about to ascend 'The Ladders'. It was busy with walkers today.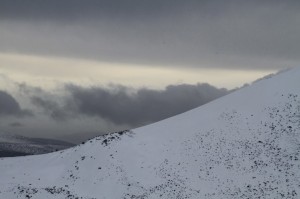 Climbers starting up Black Spout Buttress. The only two in the Corrie. Not sure if they did it though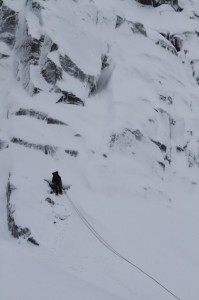 Generally calm, there was the odd gust of wind and drifting snow.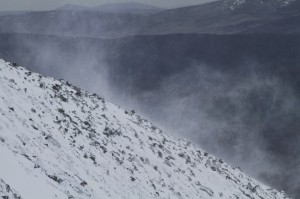 RAF Rescue Seaking had a fly round the Corrie, should have arranged a lift.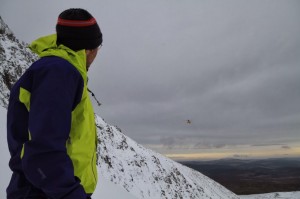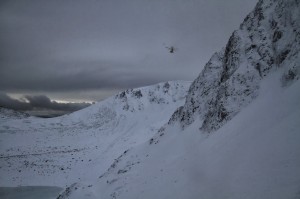 Comments on this post
Got something to say? Leave a comment