An Socach.
12th January 2014
It was a trip up to An Socach today. Always good to see what the N aspects have caught here. The ridge is very scoured here, but the sides carry reasonable amounts of snow. The surface layers of the snow are very hard and icy. Not as much soft snow within the snowpack as I saw yesterday but we were at a lower altitude today.
The summit of An Socach.
Heading NE, I think you can see which way the winds have been blowing.
Great views if not in the cloud.
Looking towards the main Cairngorms
Great cover in some locations.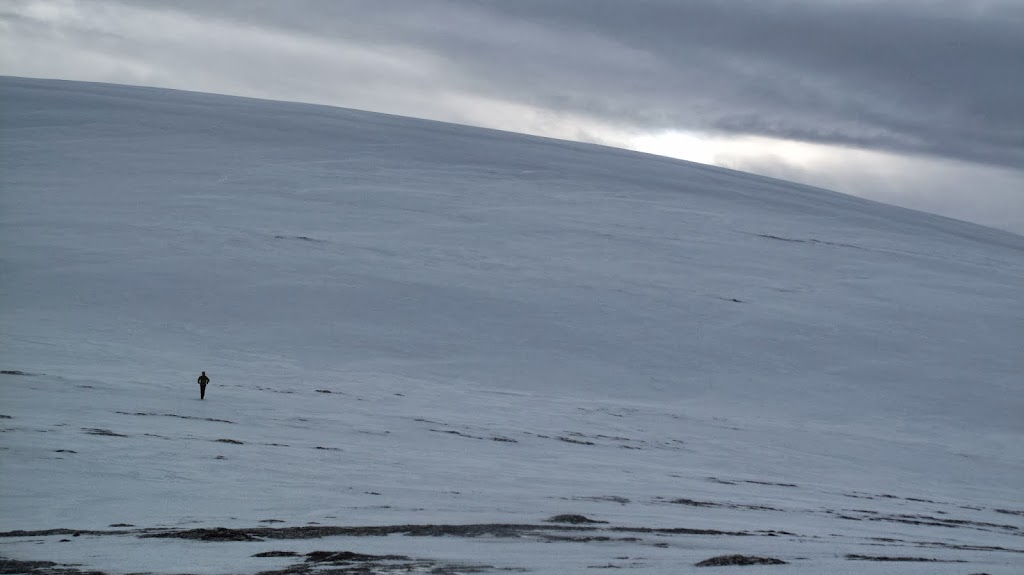 Looking towards Glas Maol.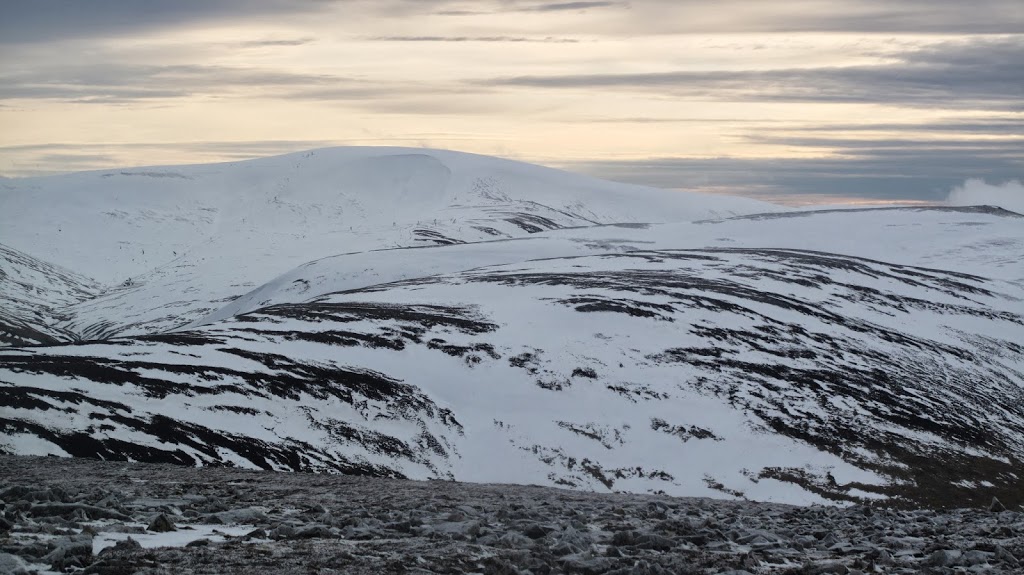 Comments on this post
Got something to say? Leave a comment