Wild again.
31st December 2013
The good news is that the snowpack continues to develop above 800 metres or so, the bad news is I haven't seen much of it the last couple of days.
The trip to the Hutchinson Hut on Monday. Sorry no crags to be seen.
Today was very much white out conditions. Graupel on top of the snowpack at 900 metres. Snow stability was reasonable, watch out for possibly high amounts of snow later tomorrow afternoon.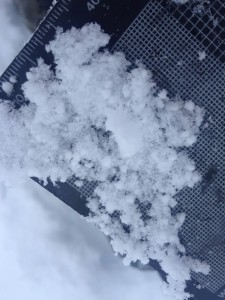 Comments on this post
Got something to say? Leave a comment