Careful route choice.
19th December 2013
You'll be aware by now that winter is back. We've had a bit more than forecast and it truly felt like a winter's day on the hill today. Slopes either have deep drifts or are wind blasted. It's quite possible to get around without too much trouble from the snow however the winds are something else…….
There was no snow here at all 2 days ago. picked for safety, it was deeper round the corner.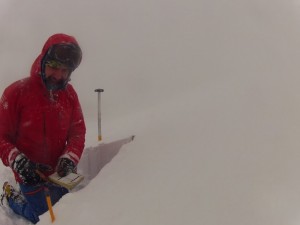 Comments on this post
Got something to say? Leave a comment