Thank You and Goodbye!
20th April 2013
Well the time has finally arrived to say goodbye. It has been along time coming this winter but tomorrow's forecast that will be published this afternoon will be the last one for the South Cairngorms this year.
We will be back in December 2013….for hopefully another snowy winter.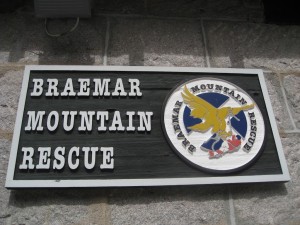 Now I know the guys above are now part of a single Scottish Police Force but it will take me a while to stop calling them G.P.M.R.T. Anyway what I really want to say is a big 'Thank You' to them and Braemar Mountain Rescue Team for allowing us to work from their mountain rescue base. They couldn't be more welcoming and offer us excellent facilities as well as useful information on mountain conditions and some excellent photographs. So have a safe year guys!
And I couldn't finish off the season without saying thanks to these guys, who in exchange for a bit of love and a lot of dog biscuit, cheese, tuna and eggs, have spent the winter out in some awful weather and towed me up a lot of tracks and hills on foot, ski and bike. Yep we have fallen out a few times – usually when I've hit the ground hard – but in the end we get everywhere a lot faster as a team.
And last but definitely not least – Thanks to YOU guys for reading our avalanche forecasts and looking at our blogs. Thanks for telling your friends to use us. And thanks for saying how useful we are….It all helps to ensure that we will be here for you all next year and in the years to come. I have met a lot of you this year out in the mountains, we've stopped to chat and it is always great to hear that you use the service and that it is useful to you. That makes all the bad weather days worth while. So have a great summer in the mountains and hopefully we will get to meet more of you next winter.
Sam, Paul and team.
P.S. Paul is currently establishing his team's first intermediary camp at the North Col on Everest North Ridge – Yep he's back out there again….yep I know – when you've summited once would you really want to do it again…Apparently so! If you want to follow his progress look up Adventure Peaks Current News.
P.P.S. – we've also got a Facebook page now that will mostly be a repeat of the blog but we will be putting additional material on there as well. It will probably go fairly quiet during the summer but we will be posting more frequently from the autumn onwards!
Comments on this post
Got something to say? Leave a comment