Snow Melt In Motion
20th April 2013
So you want to know where all the snow has gone…
Take a look!
This is the Falls of Glasallt which drains the South facing slopes of Lochnagar, via the Coire an Daimh Mhoile. There was a fair amount of melt water flowing through there today – quite impressive to watch.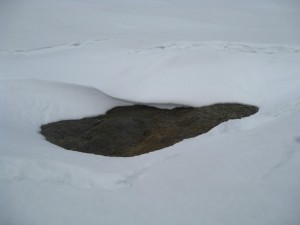 Forget sink holes abroad – there are plenty forming here.
Watch out for collapsing snow bridges. You may find yourself breaking through the snow to have a very wet landing!
The burns are really starting to run now as the thaw continues at lower levels.
Plenty of snow on the higher hills though. This is the view from Cuidhe Crom (1083m) looking across to Broad Cairn and Creag an Dubh-loch.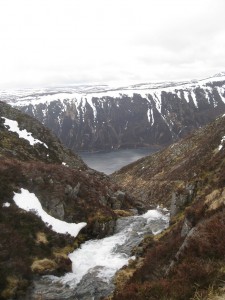 Below 900 metres though you are really looking at quite patchy soft snow.
Comments on this post
Got something to say? Leave a comment