Looks like we have bad wind!!!!!
3rd February 2013
Well the winds didn't really ease back with gusts above 90 mph recorded today and tomorrow they will be stronger! We have started to lose the thin cover on the Southerly aspects but otherwise the gentle thaw has had little effect.
Corrie Fionn still has a lot of cornice debris in it, maybe these boulders will make the end of the season?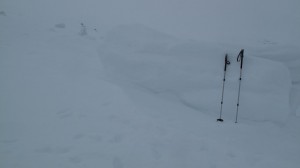 Not a great picture, but new windslab has developed around some corrie rims (on left). Expecting some very strong winds tonight and tomorrow.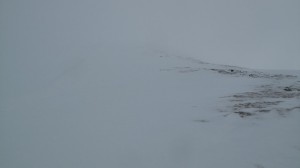 Mountain Rescue teams from around Scotland have been attending the 4th Avalanche Rescue Management Course hosted by the Braemar Mountain Rescue Team. Below is the final exercise before they headed home.
Comments on this post
Got something to say? Leave a comment