Business as usual
9th February 2013
It was a very cloudy day, although it started to break in the afternoon. Ski-ing downhill was challenging due to the lack of visibility. The quality of the snow helped make up for it though.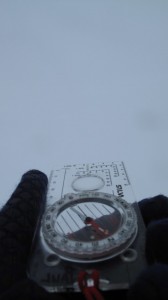 A lone walker coming out of Corrie kander.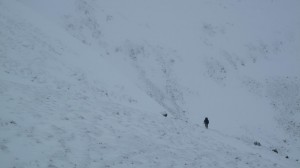 You can just about see the way down……………sums the day up. The descent down this burn on the side of Carn an Tuirc was fantastic today…………..once I could see!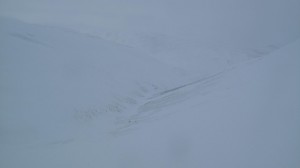 Comments on this post
Got something to say? Leave a comment