Snow!
18th January 2013
Well after all the talk in the news – it is finally snowing. More precisely it's 'Snowing & Blowing'. Significant heavy drifting is occurring – so we've got scoured windward slopes and deep drifts on the lee slopes. If you are planning to be out and about this weekend, please have a look at the full area reports before you go.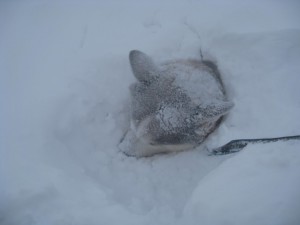 Huskies instinctively know how to survive these conditions – Yukon digs in and lets the snow
keep the wind off him. His head is only free of snow as I cleared it for the photo!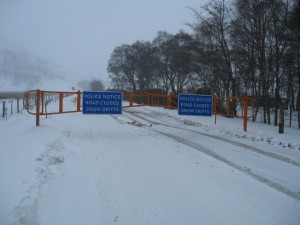 18/01/13 – 15.30 hrs update. The Snowgates at Braemar on the A93 are now closed
Comments on this post
Got something to say? Leave a comment