Snow on the way…
17th January 2013
The winds didn't get as strong as we had expected and there was only light drifting occurring. As per most of the country we are going to get some snow tomorrow, but it looks like ours will be heaviest later in the day. It's also going to stay very cold and the winds will increase.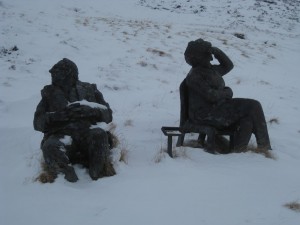 'Think we might need to turn the heating up dear'
Looks like one of these might be useful in the next 48 hours!
It's been cold enough for the Glenshee Ski Area to use all their snow cannons
Think the cannon by this run was working too well!
Take it easy if you are out and about over the next few days – it could get 'interesting'.
Comments on this post
Got something to say? Leave a comment