Roads open and closed!
23rd January 2013
There was a queue of excited skiers waiting at the Braemar snow gates this morning. The cutter and plough made a good job of clearing the road as the expected high winds didn't arrive. Unfortunately the Tayside road stayed closed all day but is likely to open tomorrow.
I managed to get a lift up to the top of Meall Odhar in one of the Glenshee machines and headed over in the cloud to Corrie Fionn/ Glas Maol.
I think the main point from today is how variable the snow cover is. Some aspects have very little snow other areas, deep unstable windslab. If your on ski's you can go from ice to windslab very quickly, particularly in poor light.
However, there is some fantastic skiing out there, just pick your line's carefully. Glenshee ski area are very busy preparing the area, I suspect this weekend will be a busy one.
Cheer's Stuart.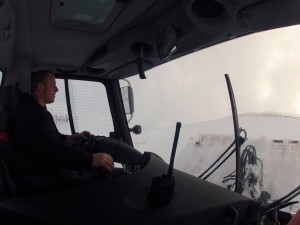 I dug several pit's today, due to the light winds lots of different snow crystals were to be found.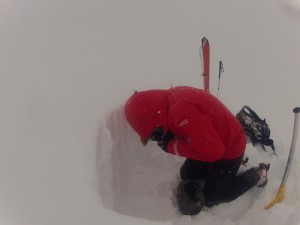 Looking good!
Comments on this post
Got something to say? Leave a comment