Precipitation stayed out east!
12th January 2013
Apparently the precipitation we were expecting has stayed further out to the east. Consequently all we received was a trace of the white stuff! Just enough to hide the ice on the paths….and catch you out!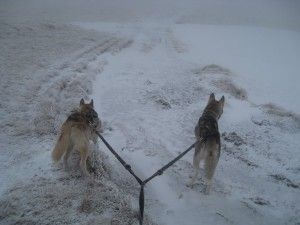 The cloud base sat at 700 metres so the visibility was pretty poor. It felt fairly cold in the moderate winds and all the vegetation is rimed up. Be aware that the old snow is really firm and icy!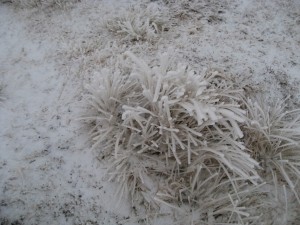 It looks like we will get some light snow on Sunday, and it seems probable that there is bigger band of snow coming through for Monday. So hopefully conditions will improve soon.
Comments on this post
Got something to say? Leave a comment