General conditions
2nd January 2013
There is still plenty of snow higher up. You could still skin up through the ski area. Corrie Fionn and Glas Maol still have a lot of skiable terrain.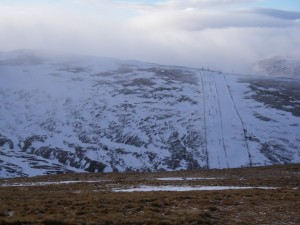 Most of the Corries still hold plenty of snow. The climbing is reasonable as most of the snow is currently very firm neve, however it is now due to be warm for a couple of days.
There is a few pictures from a couple of the Glenmore Lodge staff on their Facebook page giving an idea of Lochnagar conditions.
https://www.facebook.com/media/set/?set=a.10151147859177624.434941.681927623&type=1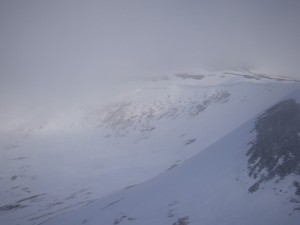 Comments on this post
Got something to say? Leave a comment