Glas Maol avalanche.
1st February 2012
Today we went to visit the site of a recent avalanche on Glas Maol. This was reported by a Mountain Rescue Team on Monday.
Raised footprints showing wind erosion.
Surveying debris field. Probably started by cornice collapse.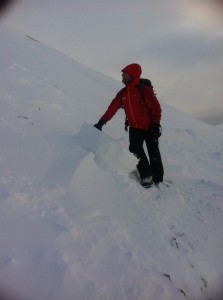 The debris was around 60 metres wide at the bottom.

Comments on this post
Got something to say? Leave a comment