Beinn a Bhuird
7th February 2012
Decided to head up to Beinn a Bhuird on ski's today. The task was to look at the snowpack at higher elevations. Certainly facets are developing and weakening the snowpack however looks like it'll be a bit warmer during Wednesday.
It was great when the sun was out……it didn't last long.
Ali inspecting the Corrie.
Bloodhound Buttress.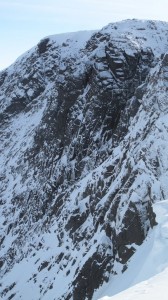 Here comes the cloud!
Cornice collapse…. prob from Sat evening.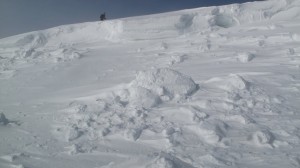 Ski-ing in a whiteout, let's be watching for big cliffs.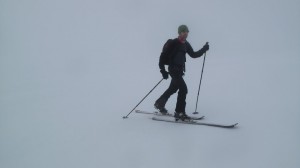 Still thin at lower elevations, very Scottish touring.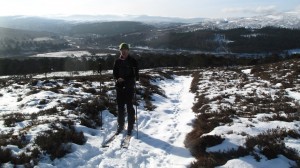 Comments on this post
Got something to say? Leave a comment