All Change!
4th February 2012
After the beautiful weather we enjoyed during the week, it was a complete change today. Moderate snowfall all day accompanied by strong winds created an unstable snowpack.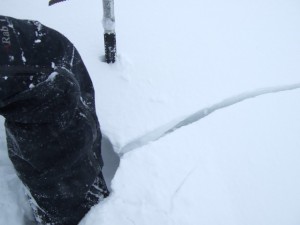 Shooting cracks. Body weight promoting failure of the snowpack.
Failure of a slope caused by single additional load.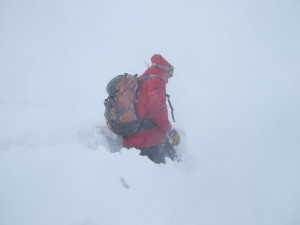 Deep freshly drifted snow and fragile cornices
Comments on this post
Got something to say? Leave a comment