Stability poor today.
30th January 2012
Careful attention to terrain travel was important today as there had been quite a bit of snow overnight and there was lots of new unstable windslab to cross. Signs of instability such as propagation cracks were a regular feature of the day. A natural avalanche was reported on Glas Maol.
Eyeing up some suspect snow.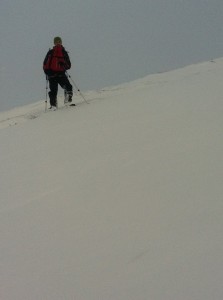 High additional load? Communication with your group is important.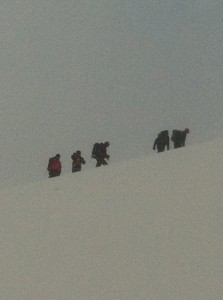 Comments on this post
Got something to say? Leave a comment