Winter on Lochnagar
20th December 2011
Another cold and windy day on Lochnagar. Judging by the mild forecast it could be the last cold one for a while! Photo below is looking west into The Black Spout in the corrie of Lochnagar.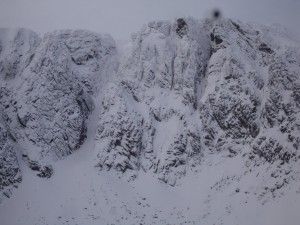 Exposed ridges not holding much snow.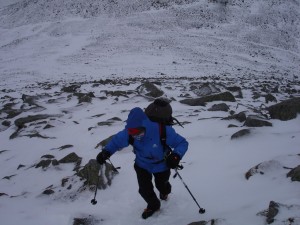 "Tap Test" (TT on snow profile) being carried out at main profie site for the day. Meikle Pap in background.
Comments on this post
Got something to say? Leave a comment