Quiet day in Corrie of Lochnagar
27th December 2011
With in excess of fifty cars in the Glen Muick car park I expected at least somebody to be in the corrie. There was no one but there was a lot of firm neve.
The photo foreground shows the first aid box and avalanche probes that are left permanently in the corrie and maintained by Braemar Mountain Rescue.
Main wide gully is The Black Spout.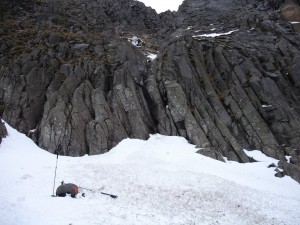 Looking directly up Parallel Gully A. The entire contents of recent weeks are now deposited below it, debris about 20m wide and extending well down towards the loch.
Parallel B with a hint of new verglas.
The Black Spout. The snow in the corrie was hard today and crampons were essential.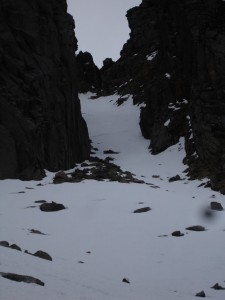 Comments on this post
Got something to say? Leave a comment