Lochnagar and the Dubh-Loch
18th February 2010
View across to the Dubh-Loch from Eagles Rock.


The story of the day: a pencil, surface hoar crystals, Midge–a rescue dog, and Lochnagar plastered in snow.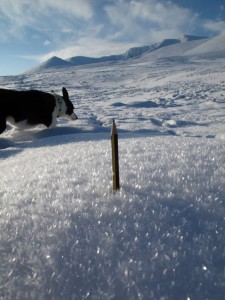 If you need to be driven in or (heaven forbid) out of a remote location in the snow, these guys are who you need behind the wheel (or joystick).
Comments on this post
Got something to say? Leave a comment