All Change!
3rd April 2009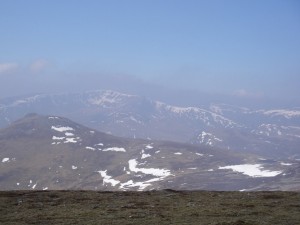 Hazy view to Glas Tulaichean from Carn a'Gheoidh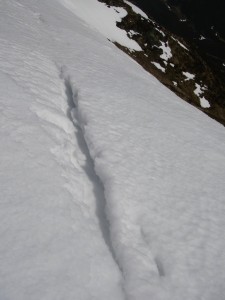 Slumping and cracking at the top of steeper slopes is now widespread
All change overnight and tomorrow as a front moves in off the Atlantic. Can't complain it has been a fantastic few days. Shame it couldn't last for the weekend though!
Comments on this post
Got something to say? Leave a comment