New snow
12th February 2009
Bit of a shock today, instead of a bluebird day we got plenty snow and wind. 
The Grampian Police MR Team were out on a tour. Bit of navigation practice, the skiing was pretty hard because of the light but it was a good day.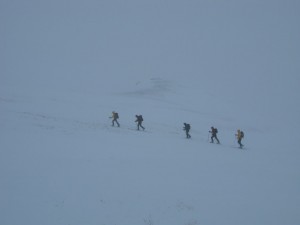 Pic:Heading for the top.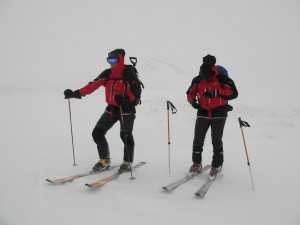 Pic: Malc knows all the cool poses!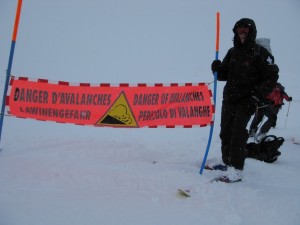 The patrolers opened the red run on Glas Maol. We had a good look at the black run, the snow wasn't too deep so it was due to open later.
Comments on this post
Got something to say? Leave a comment