Snow cover
2nd February 2008
Snow cover is very varied at the moment. Most aspects have snow but also have scoured areas as well.
Ski touring needs a bit of thought, you have to link the snow in many occasions.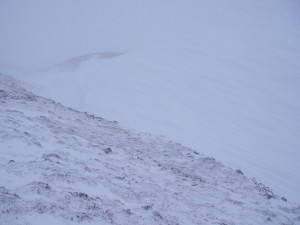 Typical in the area at the moment. On the left of this col, scoured and on the right the snow is 3 metres deep.

Tomorrow will not be the nicest of days. Expect rain/sleet/snow and strong winds. Should be a challenging day for mountain travel. Particularly above 900 metres.
Paul.
Comments on this post
Got something to say? Leave a comment