Alpine Rock
13th February 2008
Had a visit up to Sputan Dearg today and went up Crystal Ridge. Very nice little climb. I think it's looking as if the weather will change shortly so maybe it'll be back to the axes! Well so it should be at this time off year.
With the snow, blue skies and rockfall it felt like the Alps!!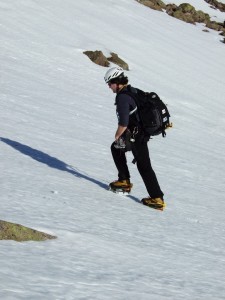 Setting off up to the buttresses, crampons are useful to get on and off the routes.
Cairngorm rough rock, sun and blue skies – nice!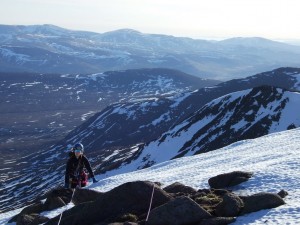 Topping out. Although the snow is stable, melted top surfaces feel insecure. Snow in the shade is still firm and icy.
The long walk back, Lochan Uaine in the background. Every crag has debris, mostly from last Wednesday/Thursday.

Looking over to Garbh Choire Mor.
Paul
Comments on this post
Got something to say? Leave a comment