Ski Mountaineers Everywhere!
12th January 2008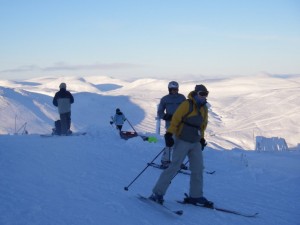 We saw nobody on foot today – everyone was on skis or the occasional set of snow shoes. And there were more people on the hills than we've ever seen. It has to be said that it was the most fantastic day to be a ski mountaineer – blue sky, light wind and great snow cover.
Picture below is an attempt to show you the beautiful surface hoar that developed in the calm conditions. You'll need to click to full screen to see them.


The other shots show the fantastic cover looking across to the main Cairngorms. Unfortunately everything is about to change and tomorrow will be unpleasant to say the least. Be safe out there – we are expecting naturally triggered avalanche activity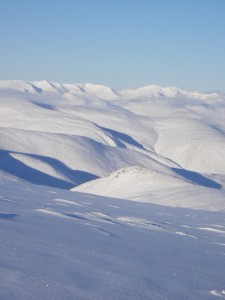 due to the rain and rise in freezing level.
Sam

Comments on this post
Got something to say? Leave a comment