Improving conditions.
5th January 2008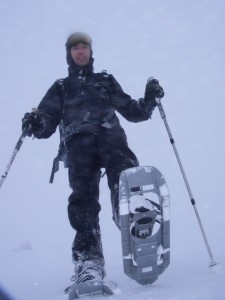 There were a few ski tourers around Glenshee today. It was a pleasant day compared to the last couple of days but visability was still poor after 900 metres.
Ali and I opted for snow shoes. Definately the business!
Snow is consolidating, we are losing the superficial valley snow now. Freezing level is due to be 1200 metres tonight dropping to 900 metres Sunday.
I think the areas to watch on Sunday will be the deeper accumulations mostly at the tops of gullies.
The ski touring should start to shape up now.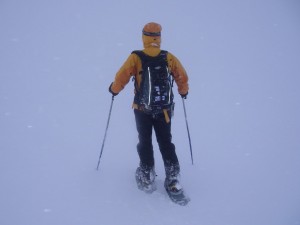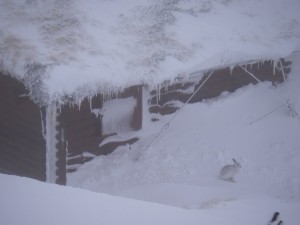 Most mountain hares use a burrow or two. I think this wee guy has a slightly better set up.
Comments on this post
Got something to say? Leave a comment