Another nice day
7th January 2008

We never really got much new snow today, in fact turned out to be a rather nice day.
There is moderate snow forecast later tomorrow afternoon.
Those of you planning a longer day/late start on Tuesday may want to take note the weather might get a bit mucky later.
Good cover looking over to Creag Leachach.
Some light unstable new snow on S aspects. Surface slab readily falls away.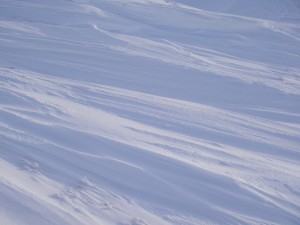 Evidence of recent strong winds stripping away the snow.
Comments on this post
Got something to say? Leave a comment