Nearly Winter.
30th December 2006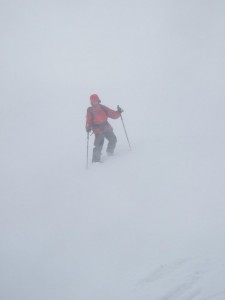 Well we've had some snow at last although we've a long way to go yet. For us it was the first day this season where it felt like winter. The Met Office have said there should be some decent amounts tomorrow (Sun) but they are not 100% sure about which areas it'll pass through. It'll also turn to rain later for a time.
The cover is thin throughout the area with some slightly deeper patches in places. No skiing just yet! The ground has softened up, including the turf but this wet snow is sticking to the rocks.
The paddlers amongst you will realise the rivers are up. A bit 'too up' for my liking!
Picture: Sam descending Glas Maol on Dec 30th.
Comments on this post
Got something to say? Leave a comment